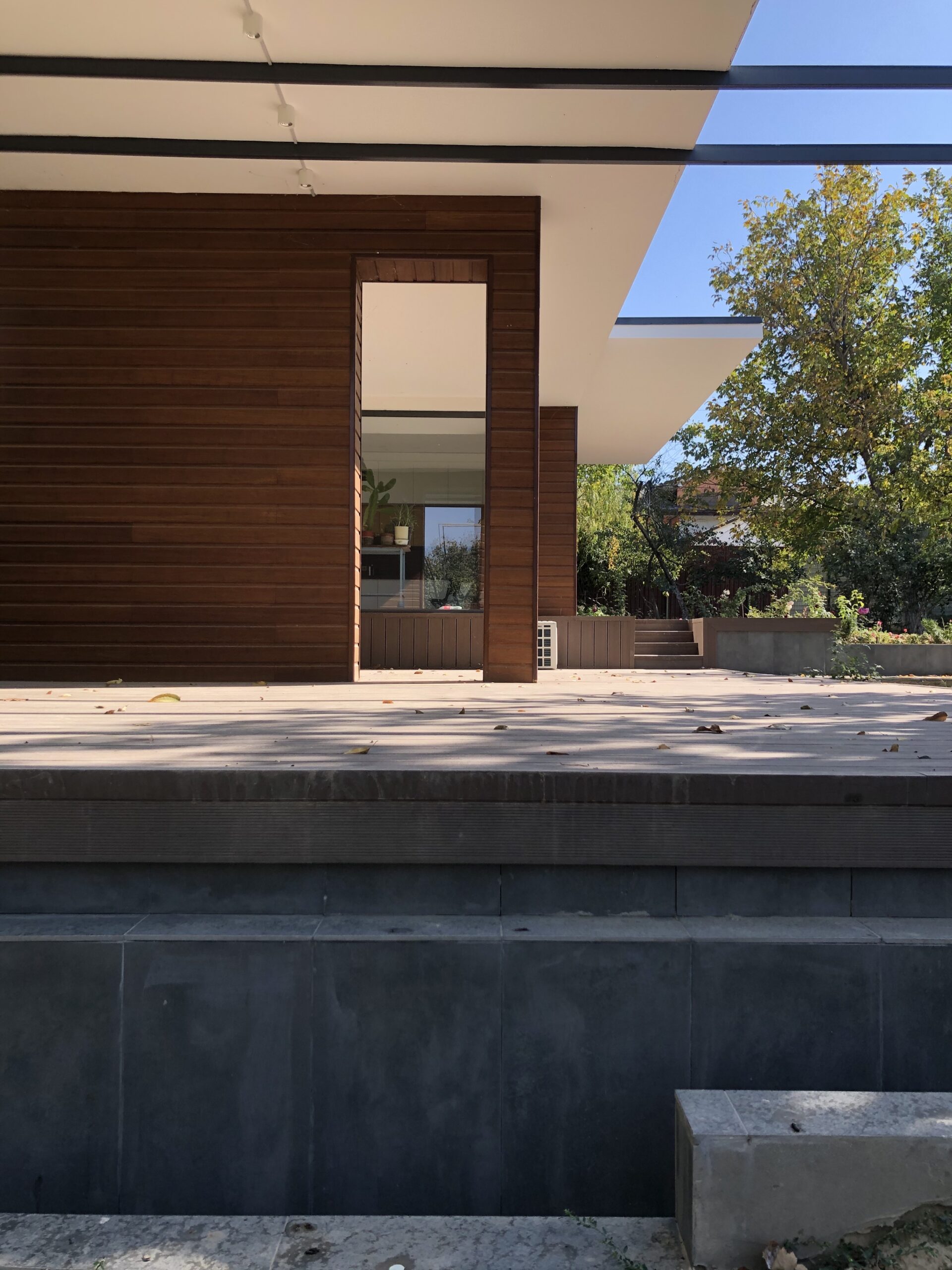 Pavilion to the individual residential building in the Tashkent region, Kibray district
U. Kholmurodov, F. Sharakhmedov
Completed
A summer kitchen with a seating area. The project is implemented on a gentle slope. Two interconnected buildings serve as a terrace and a sheltered summer kitchen. Also, an underground rainwater harvesting tank was built to irrigate the garden.