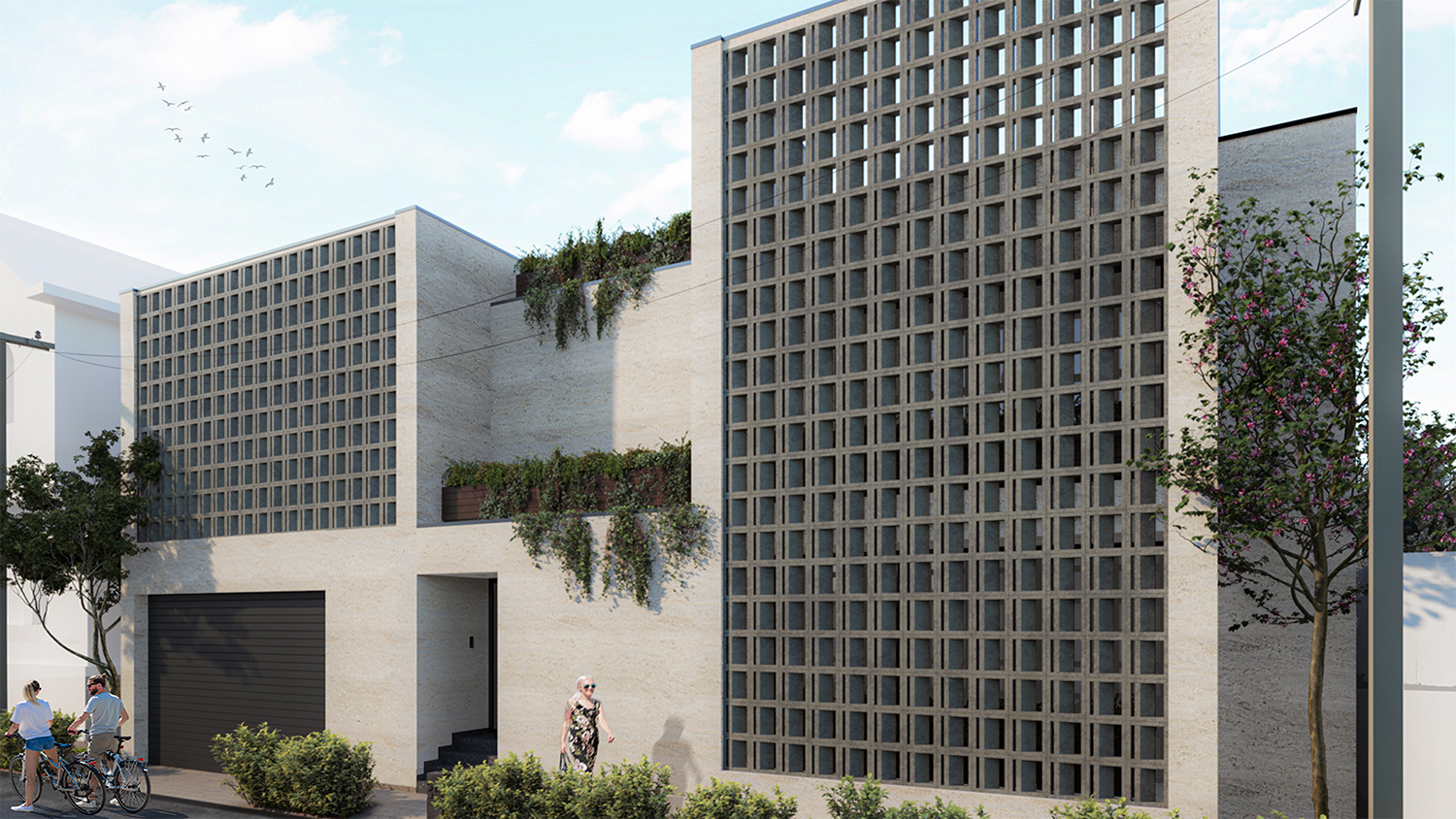 Individual residential building in the Tashkent region, Kibray district. 345 m2
U. Kholmurodov, M. Kosymova, A. Kim, S. Khodzhimetov, A. Badriddinov, Tolipova Komila
Engineer: S. Ilokhunov
Under construction
A two-storey residential building with a floor space of 345 m2 for two families. It is divided into two parts, with a courtyard between them. This tapered patio moves the wind currents through the rooms, facilitating the aeration of the yard. The windows facing the street are completely covered with decorative panjara bars. The windows of the inner facade are maximally turned away from direct sunlight.