08/06/2023
Two of our projects, Farovon and KP, received Gold and Bronze in the "Best Project of a Detached Residential Building" and "Best Public Space" categories, respectively, at the Archnovation 2023 competition in Nizhny Novgorod. In total, 250 projects were submitted from all over Russia and neighbouring countries, and only 29 of them were awarded diplomas. More details about the projects can be found here and here.
28/05/2023
On Sunday, a workshop was held for students of architectural educational institutions. Thed work was carried out on basic skills in layout modelling and interior design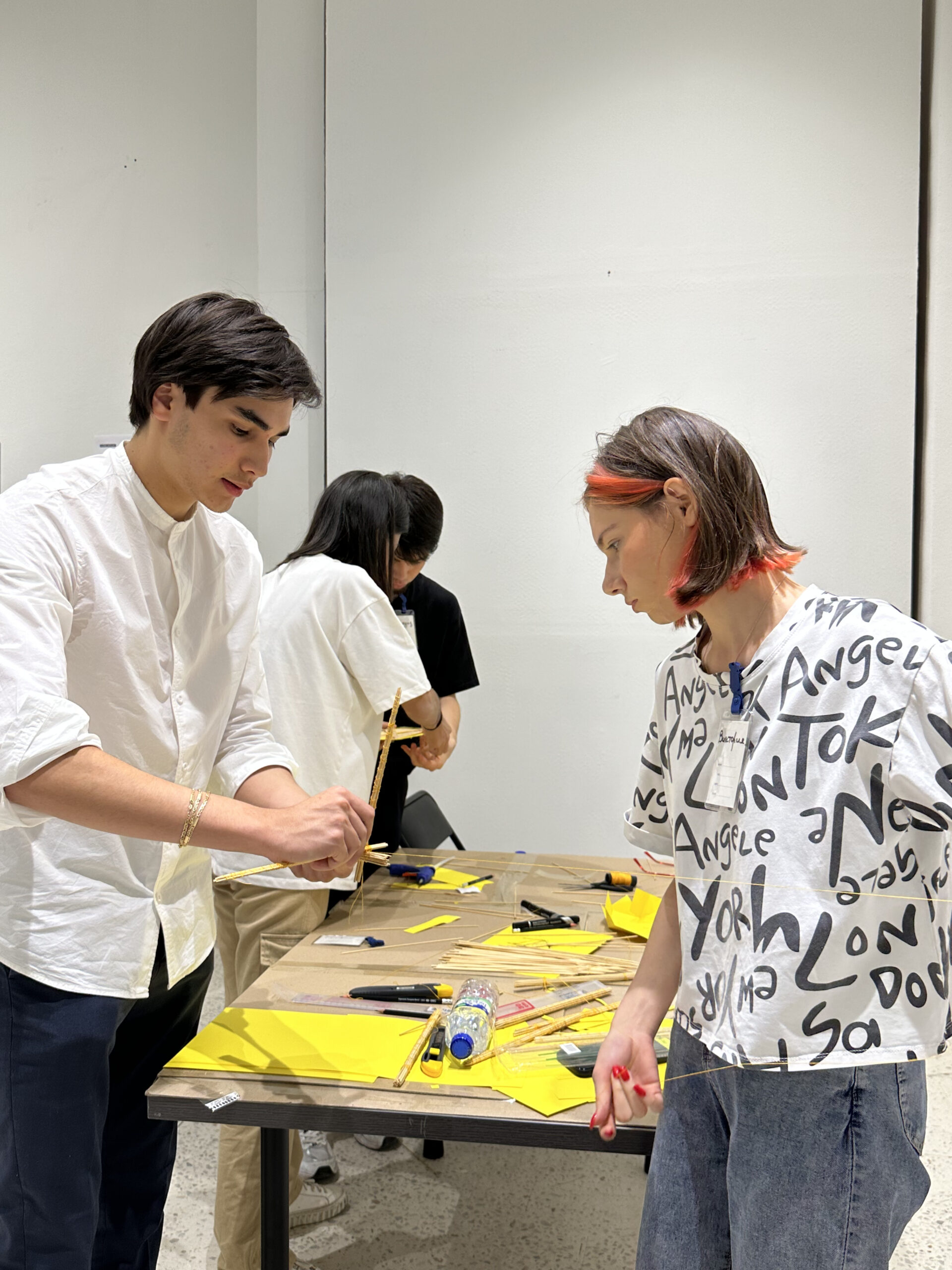 17/11/2022
Opening of the Hlmrdv Gallery – contemporary art gallery, which was designed by our bureau. With which we share this space. You can learn more about the project of the gallery here, and about the gallery itself – here…
25/05/2022
Participation in the week of restoration in the city of Ferara, Italy. Four days of intensive visits to exhibitions, work sites, cultural sites.
29/03/2022
We presented our Shashmaqom Music Center project at Italian Design Day. Thanks to ITA and the Italian Embassy for kindly inviting us to speak and talk about this extraordinary project.
10/03/22
We completed the Shashmaqom Music Center project commissioned by UNESCO. The project that we have been conducting for more than six months and the construction of which has been going on for many years. You can find out more about the project here:
05/03/2022
We started the work on the reconstruction of the facades of the Korzinka supermarket chain. The objects are disparate and so different that it will not be easy to set a single design code
02/2020
Participation in the jury of the "Multi-comfort from Saint Gobain 2020" competition, Tashkent, Uzbekistan
04/2019
Interview for CAFB. Tashkent, Uzbekistan. Read more…
21/04/2019
Authorship and organization of the Memorawards competition together with Knauf Uzbekistan. The first independent architectural competition of the Republic of Uzbekistan, which we prepared with partners and where we acted as curators. More information about the competition can be found here...
13-15/09/2018
Participation in the jury of the Archnovation 2018 competition. Lviv, Ukraine
22/07/2017
Workshop for students of architectural educational institutions, together with Knauf Uzbekistan
17/03/2017
Long video interview for Business Laboratory, Tashkent, Uzbekistan. Watch…
05/2016
Participation in the KOFUSO furniture exhibition. Republic of Korea
05/2015
"The City is Us." Interview for the Economic Review journal, 5 (185) 2015. Tashkent, Uzbekistan. Head of Holmuradov Architects U. Holmuradov spoke on the state of architecture and education. Read more...
05/2015
Participation in the KOFUSO furniture exhibition. Republic of Korea
09/2014
The first meeting of the future ADP, which was attended by E. Tyugay, R. Saakyan, B. Ismoilov, Lera Barkovskaya, U. Holmuradov, Asya Yilmaz
05/2014
Participation in the KOFUSO furniture exhibition. Republic of Korea